.
Ugandas perspective for the future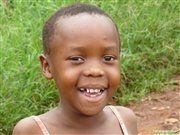 The prospects for Uganda are more favorable than never before – provided there is political stability. The economy is growing by about 5% every year, the inflation rate and debt levels are relatively low, the HIV prevalence rate is - thank intensive Aid programs for Africa – as low as in hardly any other country.
And through the growing tourism in the next few years, more foreign exchange will be brought into the country and accelerate development further.
Since Uganda introduced the obligation to intend schools, population's education is increasing hugely. And 50% of Ugandas population is younger than 14 years. Therefore it's obvious, that the futura of Uganda lies in the hands of the youth.
---
Comment to Ugandas perspective for the future?
.