.
About Safari-in-Uganda.com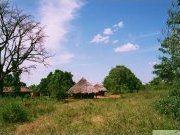 The official operator of the Uganda-Travel-Portal is the ugandan company "Mboni Universal Services for Tourism Ltd". The company has been founded to promote tourism in Uganda and to make Uganda worldwide known as a travel destination.
Because Uganda is a fantastic travel destination. Spared from crowds of tourists, it offers still the pristine Africa. But there are only a few information in the internet regarding Uganda as a travel destination, because only a handful travel agencies have Uganda on their agenda. Until now it has been difficult for individual travellers to find information and contact addresses regarding hotels, accommodation or safari promotors.
Mboni Universal Services for Tourism Ltd.
(MUST)
And here comes "MUST" with "Safari-in-Uganda.com" into play. Because there are hundreds of hotels and lodges in Uganda which offer great comfort to low prices on your safari. Also there are well-priced travel agencies and car rentals locally. With our website and its comprehensive database you are able to plan your safari in Uganda individually.
Owners oft the company are Arndt Embacher and Amelia Mboni-Embacher from Munich and Sarah Nambuya and Richard Kisamaddu from Uganda. Together they locally researched all the information you can find at the portal regarding hotels, travel agancies and car rentals. Further freelancers are Emile Nteziryayo and Betty Kayitesi from Tennesse/USA, Barbara Schieche (Munich) and Dirk Embacher (Berlin).
The website "Safari-in-Uganda.com" was realized in form and content from Dr. Arndt Embacher, accredited web designer and owner of the Munich based internet agency "sitestep24". The screen design of the website was created by Katharina Kafkoula from "Pixel Power", agency for graphic design.
Related links
---
.