Fort Motel in Fort Portal

Contact information
Street/Plot:
2, Lugard Road
P.O. Box:
321
Town:
Fort Portal
Categoriy:
Hotel
Price:
>90$ (Double room p. night)
Phone:
+256 (0) 772 501 731
+256 (0) 792 220 259
Fax:
+256 (0) 414 258875
Email:
reservations@fortmotel.com
Internet:
http://www.fortmotel.com
Detailed information
Fort Motel
Fort Motel welcomes you to Fort Portal, the seat of Tooro Kingdom and your gateway into Western Uganda's many natural and cultural attractions! Endowed with nature's gifts and culturally vibrant, this region has a lot to offer and we at Fort Motel would like to be your home away from home.
Fort Motel has more to offer than meets the eye… with captivating views, delicious dining, luxurious accommodation and top notch service. At Fort Motel, you will enjoy indulgence in the facilities we offer you as you relax and unwind.. We will treat you to the luxury and comfort you truly deserve!
Your comfort and relaxation are of great importance to us and that is reflected in each one of our well furnished guest rooms. There is a total of 17 cosy bedrooms on the premises, and 4 additional self contained rooms in a standalone house suitable for family setup, a kilometre away. All the rooms are self-contained and come with a television set and mini bar.
Fort Motel - Where to find us
Bigger map
Services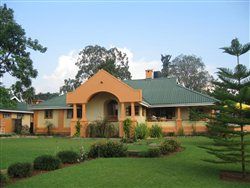 Enjoy the warmth of our spacious, well furnished guest rooms that will definitely give you that comfort and relaxation of a traditional home, yet keeping up to the modernity of the times. The rooms have among other facilities
Telephone
Internet Access
Electronic Safe
Digital Satellite Television
Mini-bars
All facilities are self-styled to make you feel at home.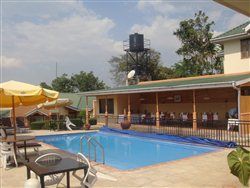 The Motel also offers complimentary facilities for its guests i.e
Swimming pool
Sauna
Steam Bath
Indoor Games
Outdoor activities can also be organised:
Hiking
Biking
Guided tours
Mountain Climbing
Enjoy a savoury meal of delicious food with an exotic touch all prepared by the full-time in-house Chefs. Fort Motel caters for a wide range of cuisine, i.e. African, Continental, Indian or a blend of any of them... It is very pleasant to eat by the pool or outside in the lush gardens, enjoying the refreshing weather and the splendid breath-taking view of "the Mountains of the Moon" - pure luxury!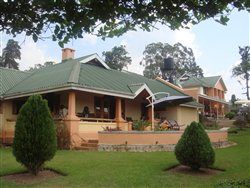 Half an hour outside Fort Portal town, nestled in Burahya County is Bwigamiro, a farm estate and haven for those who want to get away from the hustle and bustle of the town.
A Rutooro word for "Place of Rest", Bwigamiro has for close to 40 years served as a cradle of serenity and natural beauty. The things that make Bwigamiro so wonderful are the amicable people and the gentle atmosphere of the estate created by the cool climate, tranquil animals and natural plant life.
A paradox in itself, Bwigamiro is comprised of both cultivated farm land and lush green forest, boasting of animal life such as Colobus monkeys and crested cranes which inhabit the natural forest and marsh land. The farm itself runs a number of agricultural projects that ensure provision of fresh, organic food produce for all guests.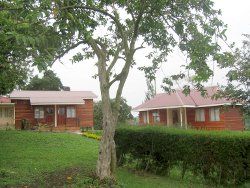 Available are self contained cottages and a campsite for the more adventurous at heart. Your nutritional needs will also be taken care of with a sumptuous breakfast, lunch and dinner (snacks may also be ordered as a chef will always be at hand).
Bwigamiro gives you the opportunity to experience Uganda's more rural and natural dimension, to relax in the embrace of Mother Nature, all without foregoing a few comforts to make your stay ever more enjoyable.
Rates
Find in this overview our rates.
Rates at Fort Motel

| Rooms | Single | Double | Twin | Triple |
| --- | --- | --- | --- | --- |
| Suites | $ 90 | $ 130 | n/a | n/a |
| Deluxe | $ 80 | $ 120 | $ 125 | $ 150 |
| Standard | $ 70 | $ 100 | $ 105 | $ 125 |
| Annex | $ 45 | $ 70 | n/a | n/a |
All rooms are self-contained. All rates are inclusive of Bed and Full English or American breakfast. Please note that rates are subject to change due to concession, duration, season and bulk of the bookings. Normal terms and conditions apply.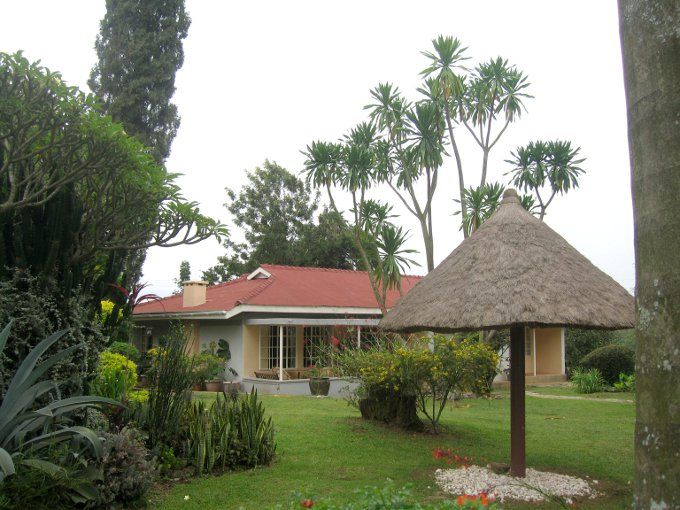 Online request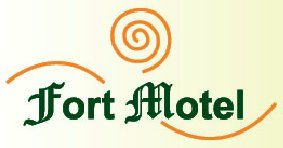 You are interested in a stay at Fort Motel? Then just send an online request to the Mihingo Lodge:
.