Africa's Great Explorations ( AGE) Safaris - Uganda in Kampala

Kontaktdaten
| | |
| --- | --- |
| Straße/Plot | The Munyonyo Commonwealth Resort Commonwealth Building, Ground Floor |
| P.O.Box, Stadt: | 9021 Kampala |
| Land: | Uganda |
| Telefon: | +256 (0) 414 662 300 |
| Fax: | +256 414 510 619 |
| E-Mail: | info@agesafaris.com |
| Internet: | http://www.agesafaris.com |
Africa's Great Explorations ( AGE) Safaris - Uganda - Detail-Informationen
About us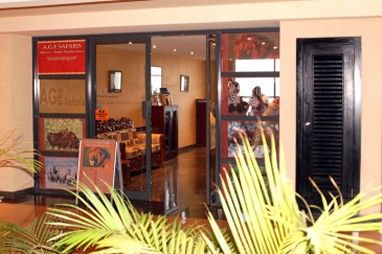 Physical Address Uganda
The Munyonyo Commonwealth Resort
Commonwealth Building, Ground Floor
P.O Box 9021 Kampala, Uganda
Phone: +256 414 662 300
Fax: +256 414 510 619
Email: info@agesafaris.com
Priscilla Butagira
Phone: +256-772  509 600
Email priscilla.butagira@agesafaris.com
Skype: priscilla.butagira
United States of America  (USA) Office.
Phone: +1 443 478 4347 extension 1122
Toll free number 1-800-349-9930 extension 1122
Visit us on Facebook & Twitter



Africa's Great Explorations (AGE) Safaris - your gateway to Uganda - The Pearl Of Africa
Guided tours and safaris in Uganda featuring gorilla trekking, wildlife safaris, fishing safaris, birding tours, cultural tours, and adventure sports with AGE Safaris an indigenous East African safari company based in Kampala, Uganda. We are also your best option for car hire services and air ticketing. AGE Safaris has a commitment to conservation and presenting the beauty of Uganda in its various forms.
Visit the Mountain Gorilla and our other attractions on a wildlife safari - primate safaris or bird watching tours, plains, mountains & lakes with antelopes, elephants, lions, leopards, buffaloes, hippos and a magnificent array of other animals and birds.
Or how about mountain climbing to see glaciers on the Equator in the beautiful, unspoiled Rwenzori Mountains - the fabled Mountains Of The Moon.
At AGE Safaris we also specialize in VIP and corporate travel services for the famous, the elite, country dignatories, movie stars etc. We offer a secure private discreet service for the above mentioned. Please contact us for further details.
Our philosophy
It all began as a dream: to share the majestic beauty and soul of both Uganda and Africa with the world's most discerning travelers.
We wanted to unveil the hidden treasures of our land, the strength of our incredible people, the vitality of our culture and the diversity of our nature.
Today the dream has turned into reality: here we are a team of highly trained, vibrant professionals who are passionate about Uganda and Africa. We have chosen to remain small, focusing on excellence, exclusive comfort and personalized service, because quality is our first and foremost priority.
And because we care so deeply about our land, our approach is unlike any other. It stems from a true respect of our environment and the people around it, a reverence for our cultures which have survived centuries, and a commitment to develop and improve the lives of our communities.
We will show you what others may sometimes overlook, and our sharp attention to detail will make yours an unforgettable journey.
Whether it is the adrenaline rush you are seeking, a sense of deep relaxation or a longing to be blown away by wild nature, you can be certain that you will leave our safaris having truly known Africa and its most precious pearl!...
Our Vision
We seek to change the perception of Africa in the global market by presenting the beauty of Uganda in its various forms.
Our Mission Statement.
Our mission is to provide easy access to exotic destinations in the Great Lakes region with an emphasis on old world hospitality, personal service, luxury and a wealth of knowledge about the regions history dating back to antiquity. All the while investing in community development and protecting the environment.
Memberships
Where you find AGE Safaris in Uganda
Größere Kartenansicht
Video
AGE Safaris Uganda - companies video clip
Online request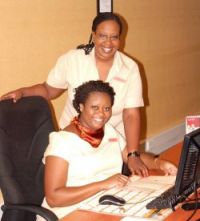 Intrested in a Safari to Uganda? Click the link below and get intouch with us today.
.