African Sunset Safaris in Buch-Obenhausen

Kontaktdaten
| | |
| --- | --- |
| Straße/Plot | Zur Unteren Mühle 1 |
| P.O.Box, Stadt: | 89290 Buch-Obenhausen |
| Land: | Germany |
| Telefon: | +49 (0) 7343929980 |
| Fax: | +49 (0) 7343 9299829 |
| E-Mail: | info@african-sunset.com |
| Internet: | http://www.african-sunset.com |
African Sunset Safaris - Detail-Informationen
About us
Travelling, especially for you
It is our philosophy to offer you the most pristine destinations in Africa and to experience it first hand in order to consult and advise you in the best way possible. Having visited the countries, locations and accommodations beforehand we can really make your dreams and wishes come true.
A trip to Africa should be dipping into another world: A world in which the senses may get sharpened again to feel the secrets of nature. A place where you forget the hectic rush and noise of our time for a while and where you can get in touch with your soul again.
It is our utmost desire to consult you in the best way and completely take into consideration your utmost wishes and expectations in order to let your African dream come true.
This is our purpose!
Team "Uganda"
Liane Merbeck: General Manager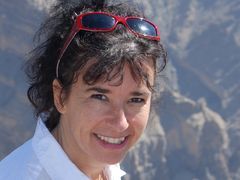 Always in action and often on the way to something…
Her love for Africa started while she was still a child. Wild animals, landscapes and African cultures fascinated her. Reports of Dian Fossey and film documentaries of African nature kept her dream going and alive. Only years later her dream became reality and she experienced the real Africa together with her husband Michael. In a special 4x4 vehicle they travelled for more than 12 months through south/east Africa and learned all about the different countries and regions.
Many other trips followed, where they both explored new areas and distances in order to pass their experiences on to future guests and clients.
Liane continued to live in Cape Town for a couple of years before she came back to bring her knowledge to future African visitors.
Michael Merbeck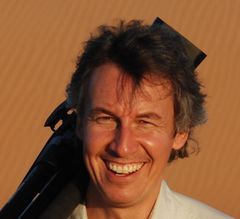 He always considers first what is to do or can be done next.
But he never looses the spirit of adventurism. He discovered his love to Africa by the love to his wife. In the meantime, there is nothing more beautiful for him than to be in African Bush and to listen to the sound of it. The voices of the wilderness, the cry of a fish eagle, the roar of the lions at night and the howl of the jackals at full moon, nothing inspires him more. A sun downer (usually gin & tonic) in the marvellous afterglow and almost instantly many hours at the PC are forgotten! Unfortunately, these times of relaxation are always too short!
Maybe you have a chance to see him with his fantastic silde shows where he talks about all the fascinating experiences in the African bush.
African Sunset Safaris on Facebook

African Sunset Safaris: Where to find us
Online request
Online request to African Sunset Safaris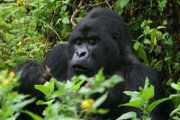 Safari to Uganda? Then please send a message to African Sunset Safaris.
.